The screamer conversions are coming together.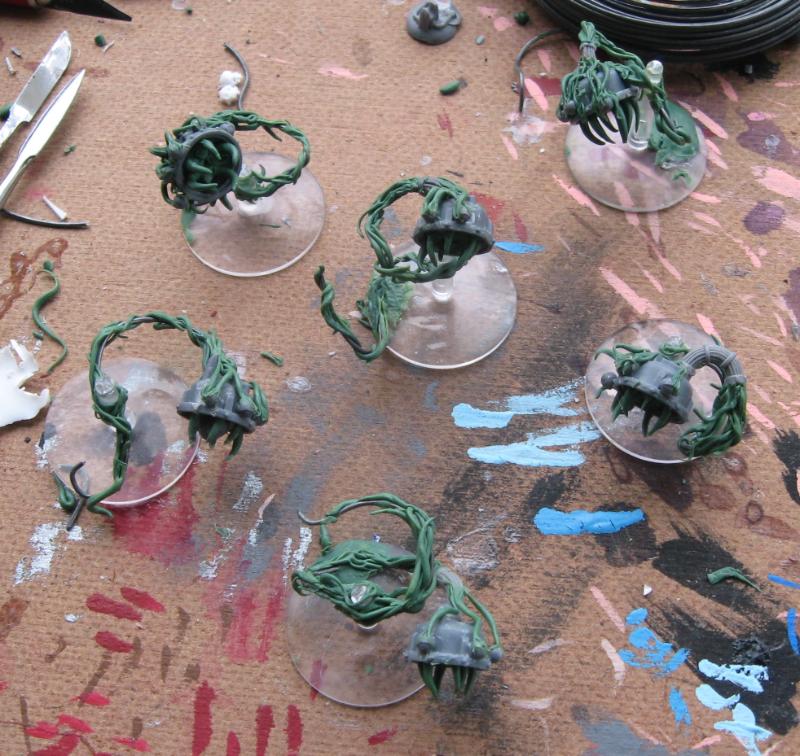 I still have a lot of cleaning up to do here and there on the individual models.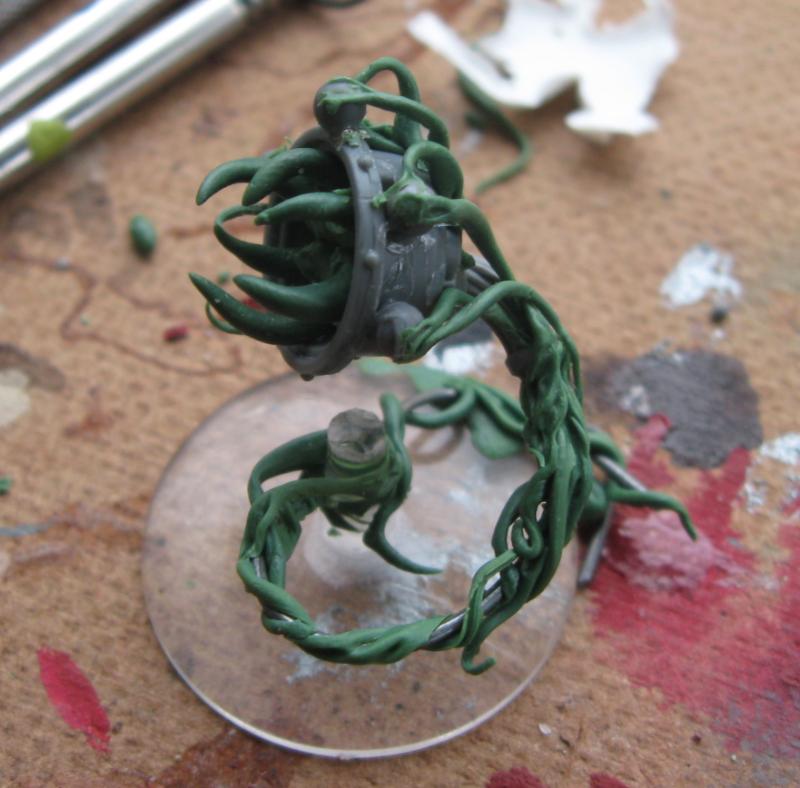 They each look messier and more ragged than I want them to be.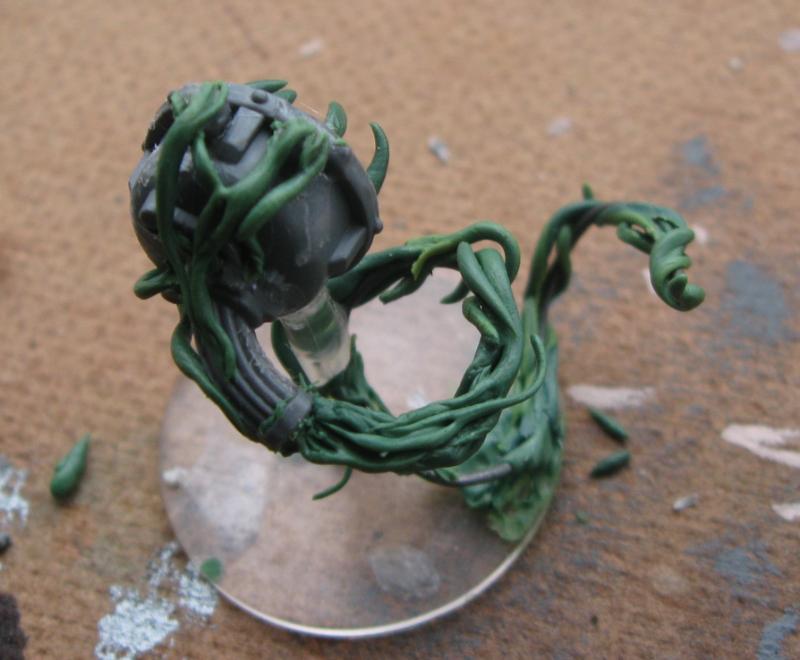 Still, as a group, they have to look and feel I was trying to evoke. They look (at least to me) suitably menacing, swift, swirly, toothy....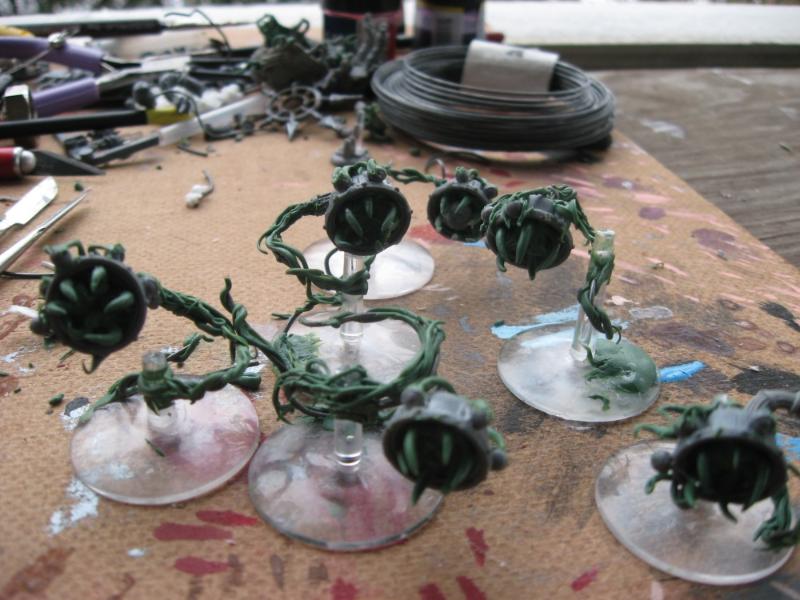 I just want the tail/tendrils to look a bit smoother, cleaner. And to fiddle a bit here and there -- with the eyes, for example. Then I'll work on the bases.