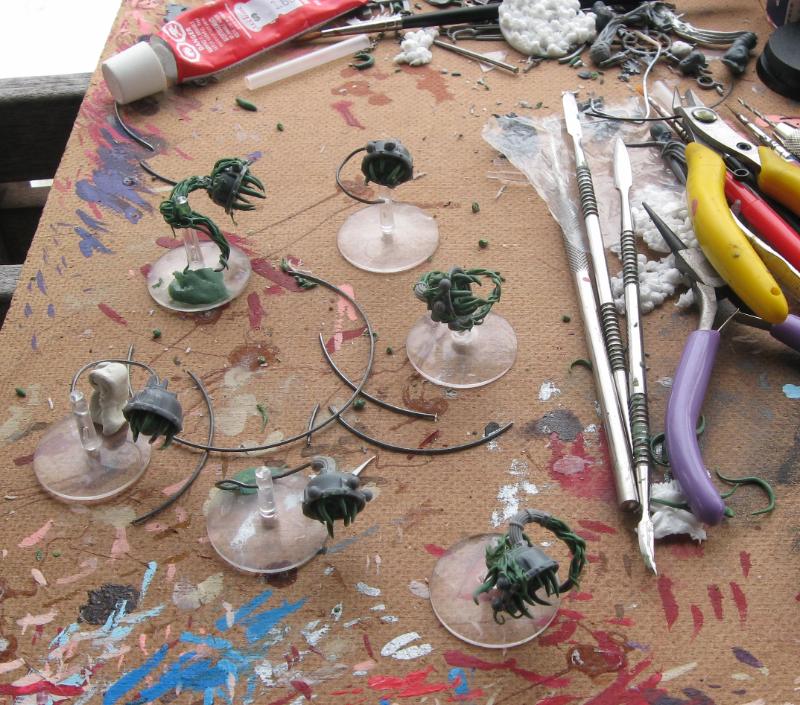 Progress on this project has been fitful and scattered. I'm working on about five different things at once. A.D.D.? Or the inscrutable machinations of Tzeentch?

I suspect it's the latter, for among other things, I've been experimenting with ideas for conversions representing Screamers.

These creatures need to look like "Screamers" -- meaning, like daemonic "sky-sharks" (as the Codex puts it) that move as jetbikes and attack with Warp Jaws (daemonic melta bombs). And then, of course, I want them to look like the rest of the Harrowed, i.e., like elements of an Imperial Guard regiment possessed by chaos.

For awhile a solution eluded me. But I think I'm working my way toward something I like.

Here's a closer look at the prototype I think I like best:



The "warp jaws" look right to me. And I like the swirling, lashing energy in the composition: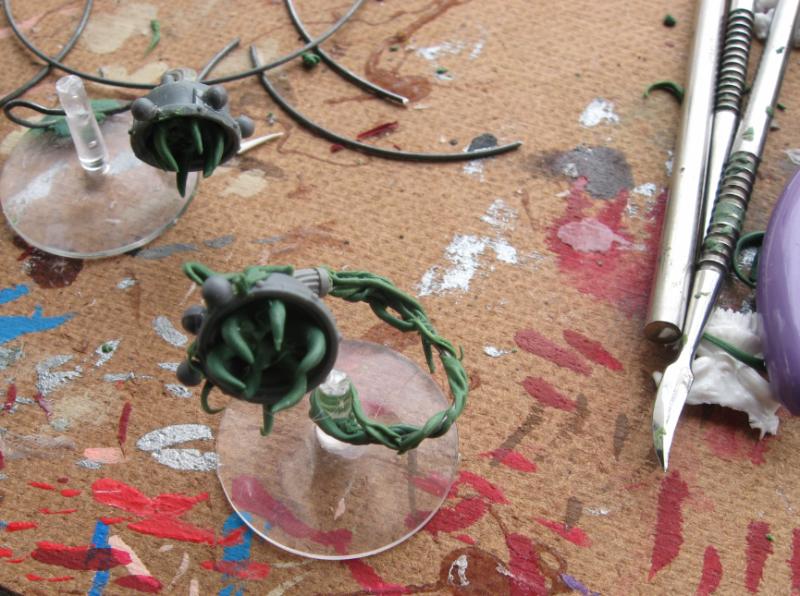 I do need to clean the work up a bit. And bulk the models out to "GW-Screamer dimensions....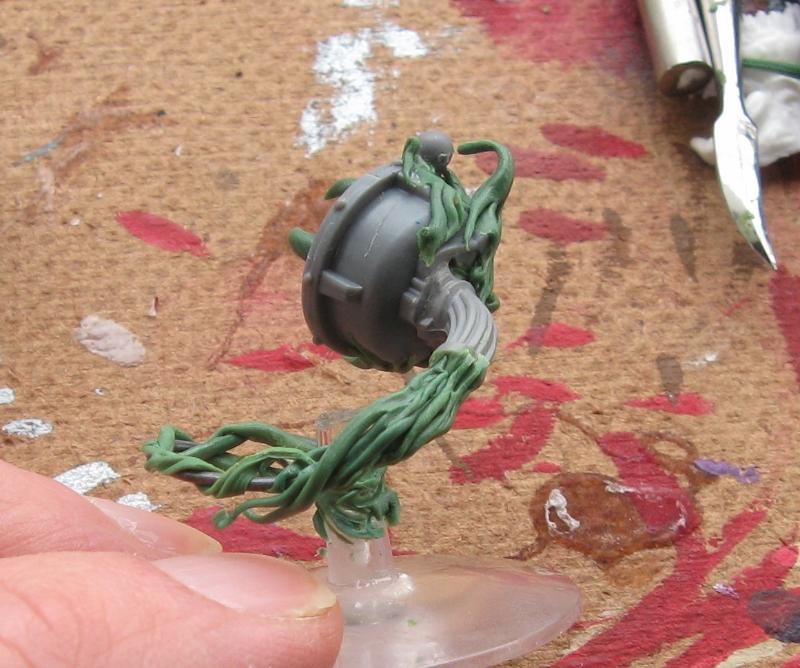 I also need to do some fiddly greenstuff work to knit the daemonic eyes more organically into the spotlight cases.

But it's getting there.