I've been tweaking, tinkering, fussing... and I've brought my second Herald of Tzeentch nearly to "fully-sculpted" status.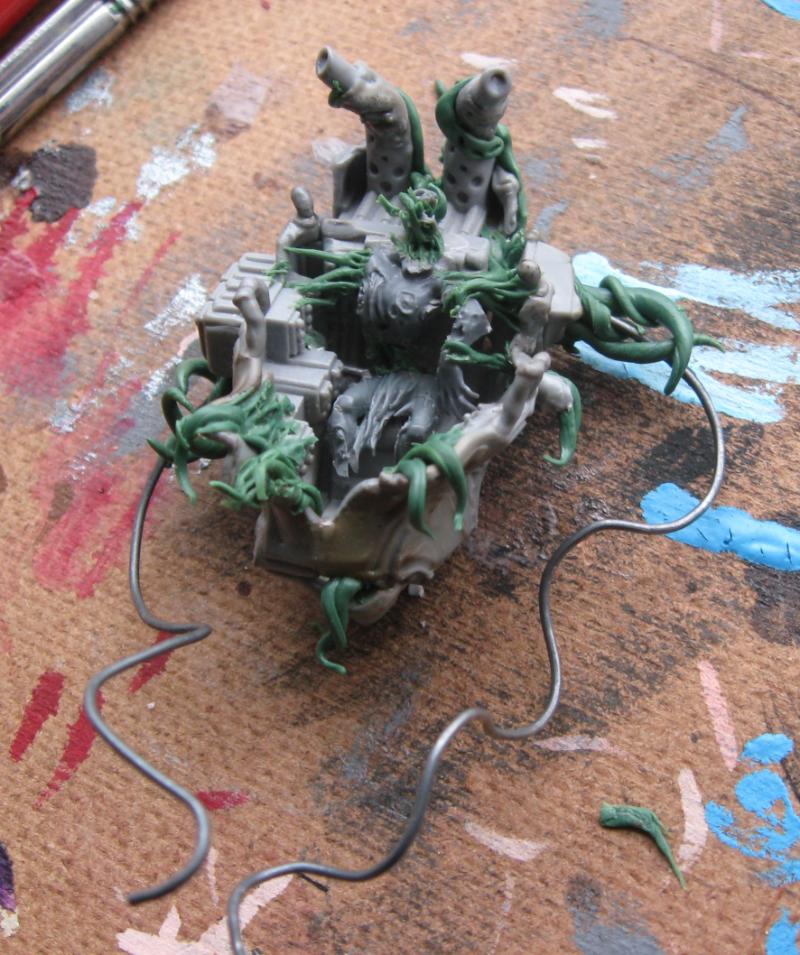 The Herald will ride to battle on a chariot, which moves as a jetbike, so I've modeled the creature so that it will "float" on its base.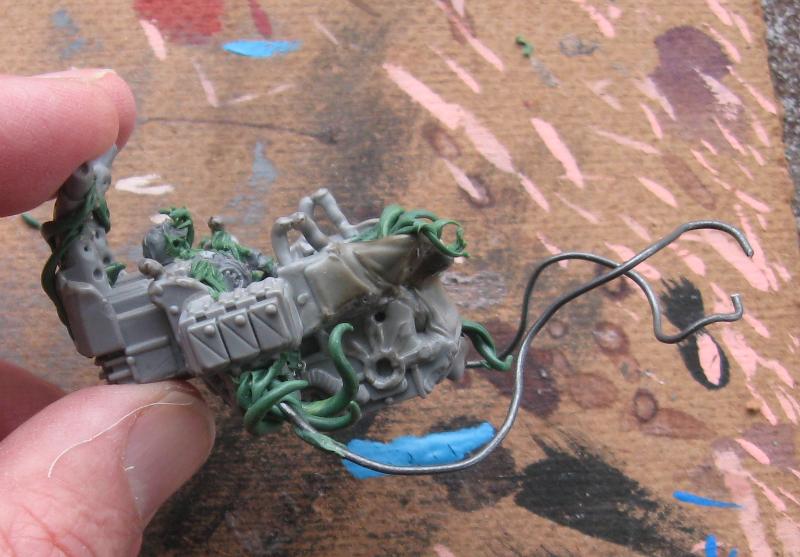 The wires curling out of the creature depict its ability to project daemonic powers such as Bolt of Tzeentch.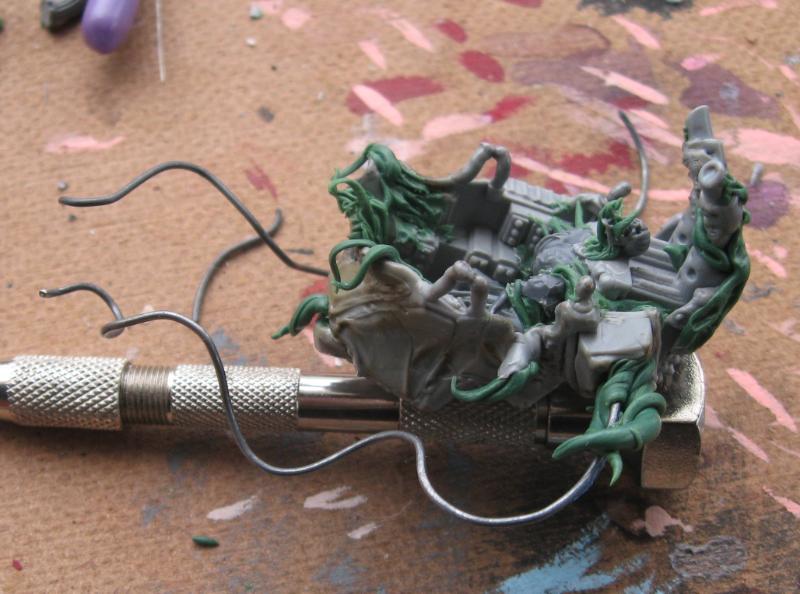 Still need to do a bit more with the bare wires -- splice in a bit of greenstuffed tendrils and so on. Though I don't want to overdo it.