Time to bring this blog back to life. The arrival of Sixth Edition, in tandem with new daemon releases and the imminent arrival of a new Chaos Space Marines codex, has revived my interest in Warhammer 40k. I want to dive back in.
With both feet, this time. I want to get back to writing narratives, modeling, and painting. As well as playing, of course.
Played a great game last night at our local club, with Matt.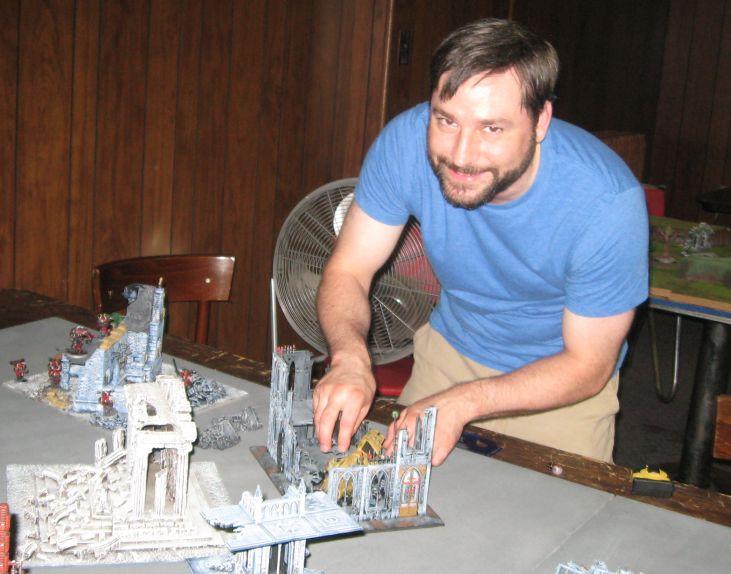 He brought Tyranids, including a nasty Flying Hive Tyrant (tricked up with Biomancy--Iron Arm), a Mawloc, several Zoanthropes, some Hive Guard, a Tervigon, a Warrior squad, and an assortment of little bugs (Termagaunts, Hormagaunts, Genestealers). I'm experimenting with new lists, including CSM allies. And decided to roll with Tzeentch: a Lord of Change, Bluescribes, a Soul Grinder, Screamers, Flamers, and Horrors. For allies, I enlisted an accompanying Word Bearers detachment: a Sorcerer, a Tactical Squad, and a small Obliterator Cult. We're both wrapping our heads around the new rule set, getting a feel for the new dynamics of play. Each of us had a flying monstrous creature. Because I never had an ideal chance to capitalize on the possibility of grounding the Flyrant, and because he never seemed as dangerous as other bugs already on the ground, I never tried to ground him. He did manage to ground my Lord of Change after a few rounds, and then came at him with the Warriors. Meanwhile, the CSM/Sorcerer squad anchored my back lines, absorbed a lot of Tyranid shooting (more or less successfully), then a charge from the Mawloc (much less successfully).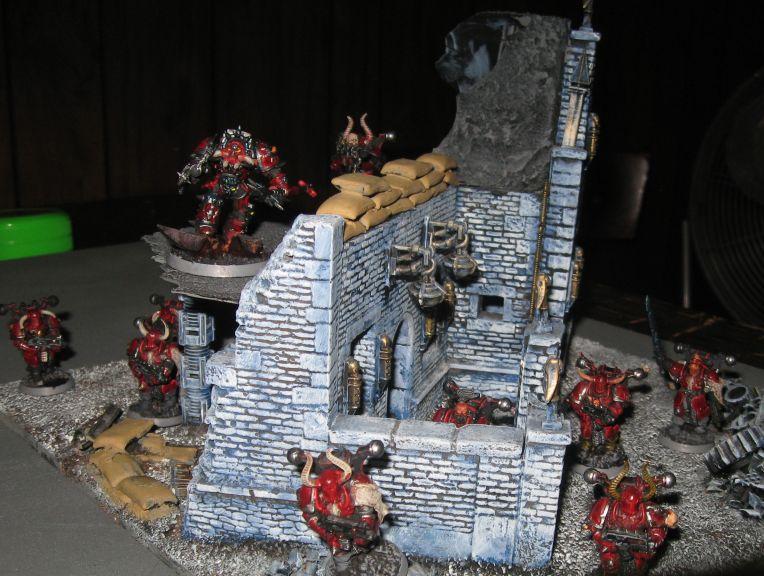 The Word Bearers may not have killed much, but they did at least lure the Tyranids into a general advance that let me slip daemons into his back lines, where I created a series of more favorable match-ups (Horrors shooting Genestealers; Screamers taking out the Tervigon; Horrors shooting up the Zoanthropes....) Before we ran out of time, we each killed about equal amounts of each other's army. And had a great time.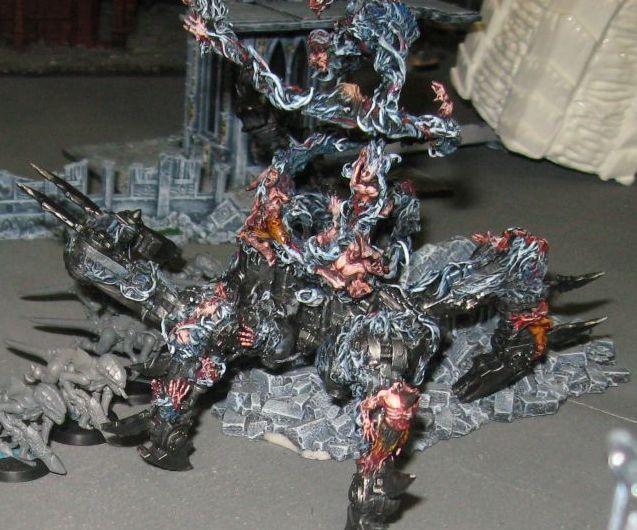 An auspicious way to spend a Thursday.... And (hopefully) to relaunch this blog!